I made a simple machine for winding concertina springs, inspired by Bob Tedrow's video.
It has a drum with a mandrel sized for the desired coil diameter and a hook on the outside, driven by a crank handle. The small step at the base of the mandrel helps to get the first turn of the coil tight. The adjustable guide plate isn't strictly essential, but it helps a bit with consistency.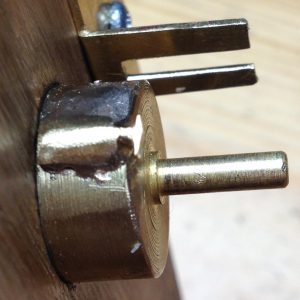 The raw spring material; 22 S.W.G. (about 0.7mm) phosphor bronze spring wire. It bends easily, is fairly corrosion resistant, and I'm told it lasts a lot longer than brass. At some point I'm planning to experiment with stainless spring steel and other diameters, but I'm sure the phosphor bronze is going to work fine for my initial prototype instrument.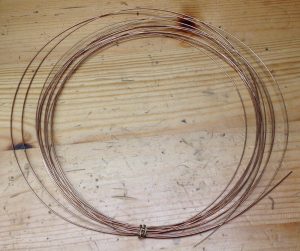 Step 1; use needle nose pliers to bend a right-angle that will form the 'pin' that you push into the action board: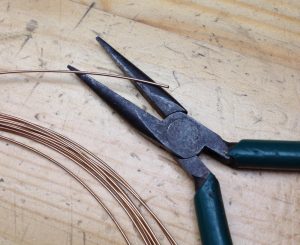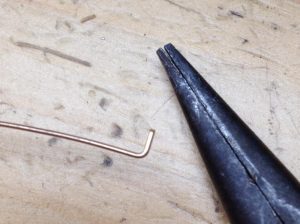 Step 2; insert the wire into the machine as shown. It's important that the hooked end is parallel to the face of the drum: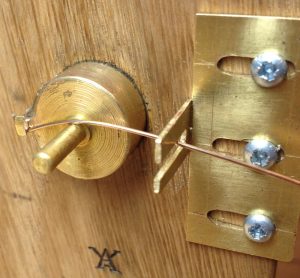 Steps 3 and 4; turn the crank handle clockwise about 2 1/4 times, then cut the wire off, using the guide plate to gauge where to cut.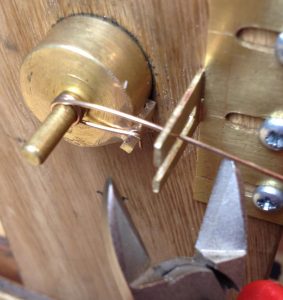 Step 5; use small round nose pliers to form the hook: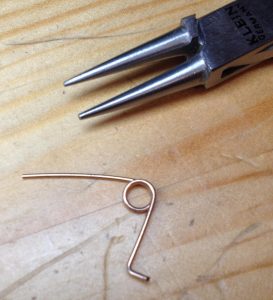 Step 6; use needle nose pliers to bend the hook over at a right angle: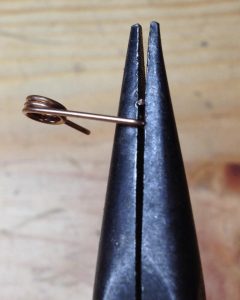 The finished spring:
Here's a quick video of the process:
Sometimes it's necessary to use an opposite-hand spring because of limited space on the action board. You make these in the same way but doing all the bends the other way and turning the crank handle anticlockwise: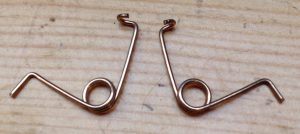 A few experiments with various arm lengths: