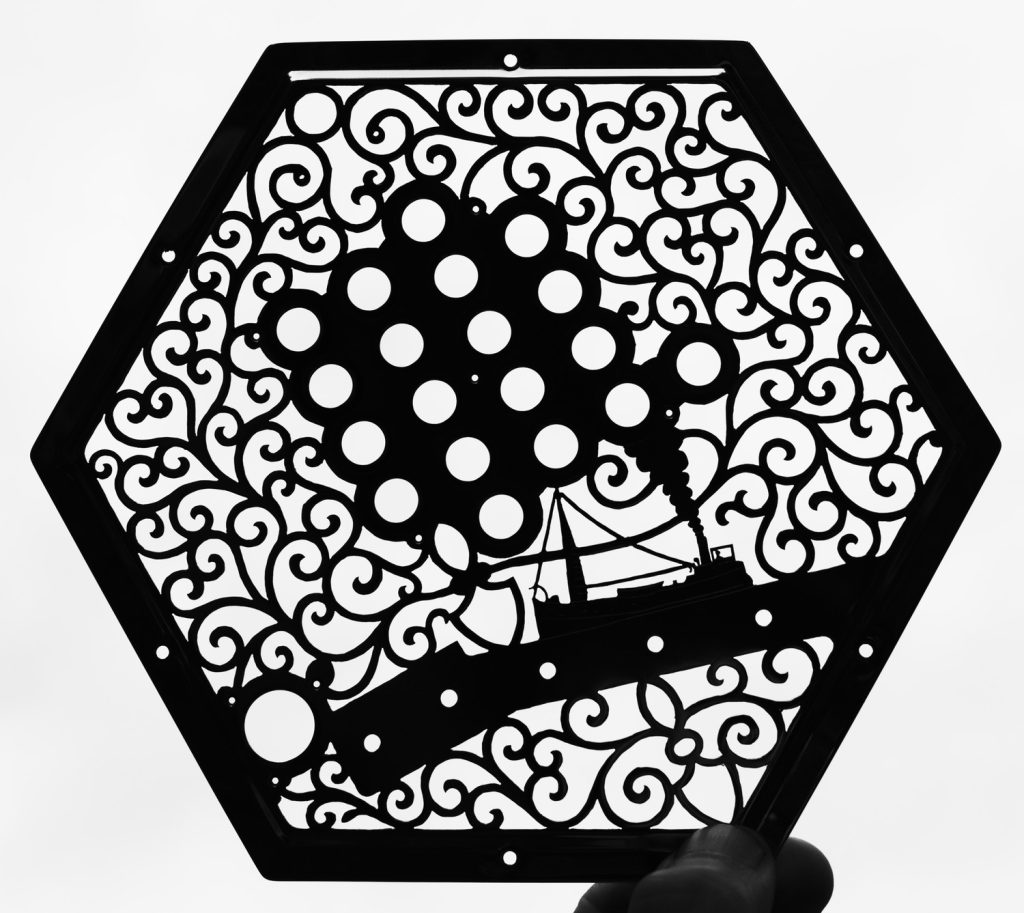 My thirteenth concertina was a beautiful English concertina with Müller-style keyboard and hand rests/straps, plus some additional thumb-operated bass drone buttons.
Specification
40 buttons: 18 treble + two bass buttons on the left, and 19 treble + 1 bass button on the right. Also has an air button on the left.
Six sides, 6 1/3″ (161mm) wide.
5.7mm diameter nickel-silver capped buttons with domed profile.
3mm button height and 3mm button travel (buttons stop flush with end plate).
2:1 action lever ratio giving 6mm pad lift.
Three bass drones operated by 10.6mm diameter flat topped nickel-silver capped thumb buttons.
Brass reed frames with long scale steel tongues, except for the bass reeds which are extra-long and have phosphor-bronze tongues.
Brass sheet riveted action levers.
Full-width flat nickel silver end plates with crimped edges.
Extra-fine hand cut fretwork with custom decorative elements and hand engraving.
Dark red button bushing cloth.
Black bog-oak thick-veneered action box sides.
Solid bog-oak hand and thumb rests.
Seven fold black goatskin leather bellows, fully leather covered.
Real gold tooling on the bellows ends.
French polished external woodwork.
Hand engraved silver decorative inlays on the hand rests.
Sycamore reed pans with parallel chambers and multiple chamber depths.
Tuned Equal Temperament, A=440Hz.
Weight: 1600g
Special hand made brown leather hexagonal hard case.
…