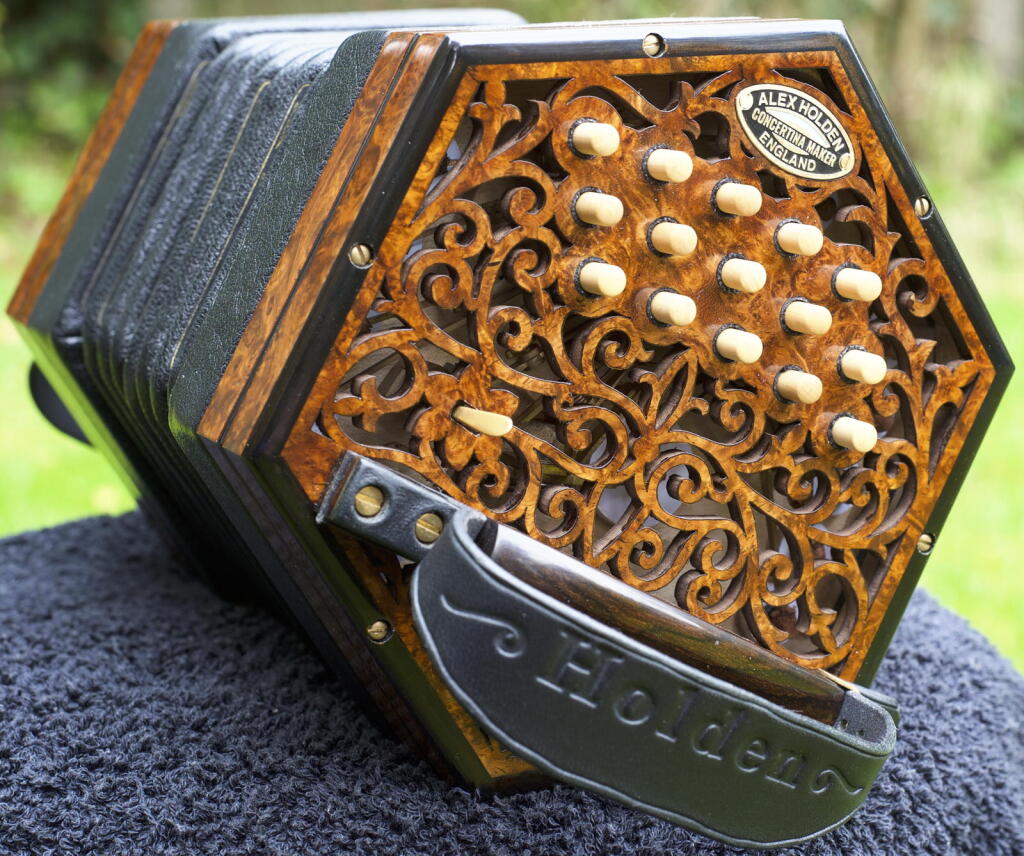 My latest concertina is a new, slightly smaller and lighter version of my Blackbird Anglo. It is a 30 button C/G with a low D drone in a 5 3/4″ (146mm) wide frame.
Specification
30 button C/G (Jeffries pattern) + low D drone on left thumb.
Six sides, 5 3/4″ wide.
Seven fold black goatskin bellows with 1 1/8″ deep cards and fancy custom bellows papers.
Amboyna burl laminated end plates with black Ebano borders.
Amboyna action boxes with black Ebano decorative stripe.
Curved-top Ziricote hand rails.
French polished finish.
5.7mm diameter boxwood buttons.
Brass thumb levers on both sides (drone on the left, air release on the right).
2mm button travel (giving 4mm pad lift at 2:1 action lever ratio).
Traditional concertina reeds in aluminium frames for weight saving.
1/5th comma meantone tuning, with A as the root note.
Solid sycamore parallel-chamber reed pans.
Experimental modifications to lower the volume of the drone note.
Weight: 1138g.
…