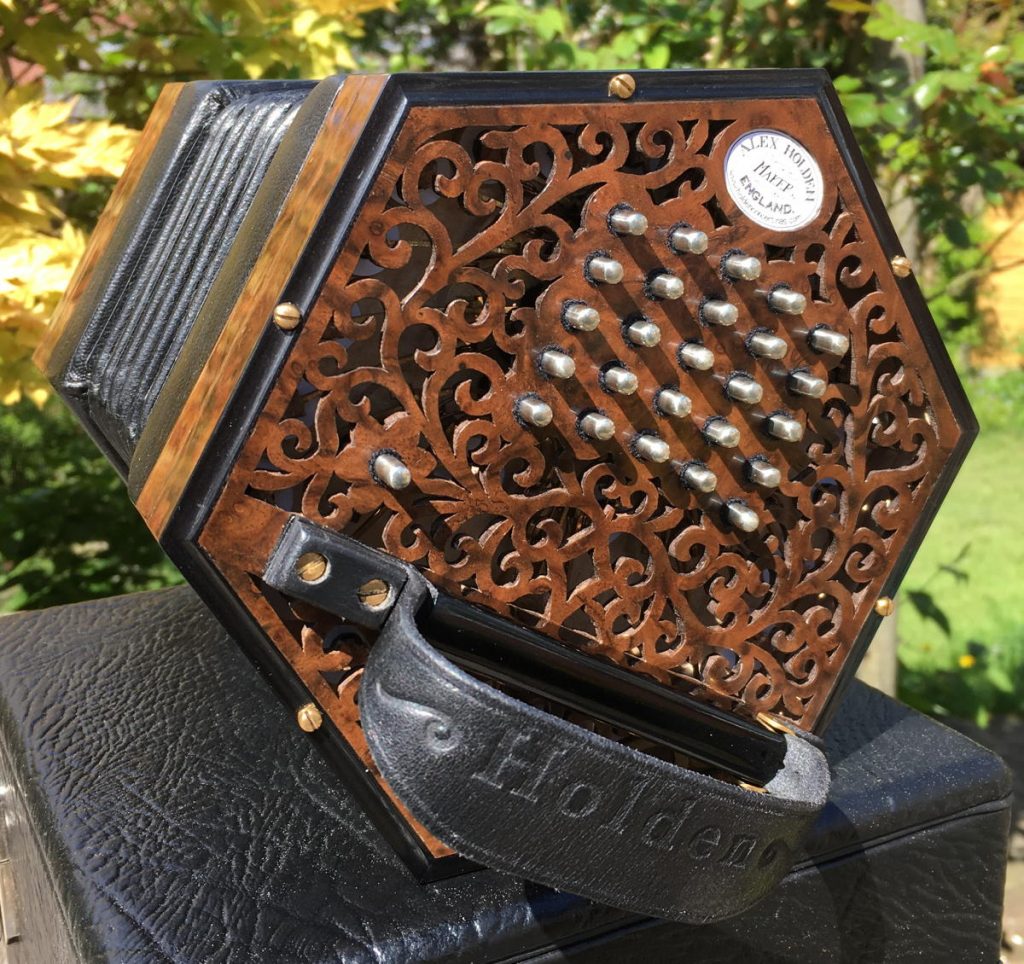 My latest instrument is another Crane duet, this time a traditional-looking 44 button (+ air) with 6 1/4″ hexagonal ends.
Here is its full specification:
44+1 button Crane layout with Butterworth curve and slightly narrowed column spacing.
Six sides.
Weight: 1170g.
Seven fold plain black goatskin bellows.
Black walnut burr veneer with black Rocklite Ebano border inlay.
Ebonized beech handrails with integral strap fixings.
French polished finish.
6082-T6 aluminium reed frames with steel reed tongues.
Standard scale reeds on the left hand, long scale on the right hand.
Sycamore radial tapered reed pans.
Sycamore action boards.
Brass sheet riveted action levers.
3/16″ nickel silver capped buttons with acetal cores.
2mm button travel (giving 4mm pad lift at 2:1 action lever ratio).
Black wool bushings.
Tuning: 1/5 comma meantone with root note A=440Hz.
Includes some modifications to standard Crane layout, such as the addition of left hand A2, Bb2, and B2 notes, and right hand B3.
…